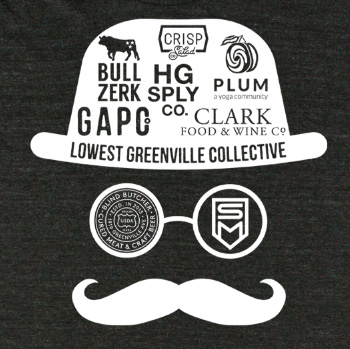 Restaurants and Retailers Form Movember Network; Month of Growing, Giving and Moving to Promote Men's Health
Moustache Season is back and better than ever. With the goal of helping men live happier, healthier and longer lives, members of the Lowest Greenville Collective have teamed to extend exclusive specials to raise funds and awareness for Movember – the global men's charity that has raised more than $650 million since its humble beginnings in 2003.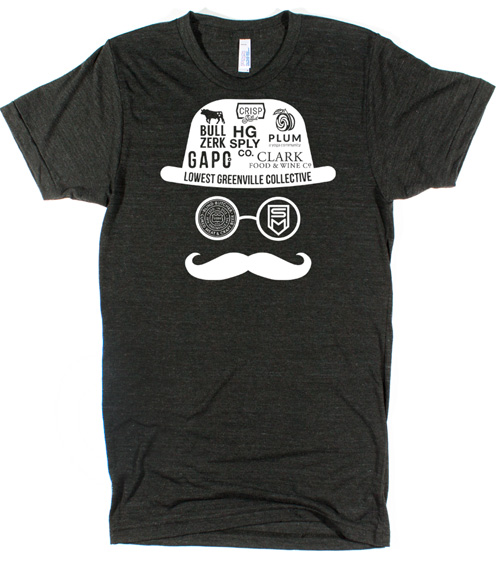 Starting on Sunday, November 1, 2015, participating merchants will be promoting a $20 Movember Special – a dish, drink or class – for the entire month.  Movember supporters purchasing the Special will receive a limited-edition t-shirt along with the special item.  Five dollars from every Special purchased will be donated directly to Movember.
"Our community is excited to come together to raise awareness for men's health for Movember. Manliness means taking care of our families, our community, and ourselves. We are business owners and friends here on Lowest Greenville."  said Matt Tobin, co-owner of Blind Butcher.
Retailers and restaurants committed to the Lowest Greenville Collective network include:
Plum Yoga
Blind Butcher
Clark Food and Wine Co.
HG SPLY Co.
Gym of Social Mechanics
Greenville Ave. Pizza Co.
Crisp Salad Co.
Bullzerk
Participating restaurants will be offering special dishes while retailers will be offering specific packages to help raise funds and awareness.  To help introduce MOVE, a new way for men and women to participate in the Movember campaign, Plum Yoga will be offering a $20 Movember Drop In rate for a single class.  MOVE is the Movember Foundation's 30-day fitness challenge inviting participants to be more active while raising funds and awareness for men's health.  For an updated list of participating merchants and for a complete list of ongoing events, please check the Lowest Greenville Collective network page at: http://monetwork.co/LowestGreenvilleCollective or http://www.facebook.com/DallasMoustache.
About Lowest Greenville Collective
The Corporation is a 501(c)6 business league devoted to the improvement of business conditions in the Lowest Greenville Avenue Area of Dallas, Texas, while addressing the interests of the local community. The Collective exists to make every effort to open communication and to work collaboratively with the businesses, surrounding neighborhoods, and city at large for the overall improvement and betterment of the Lowest Greenville area.
About the Movember Foundation
The Movember Foundation is a global charity raising funds and awareness for men's health.  These funds deliver breakthrough research and support services to allow men to live longer, healthier, happier lives.  Since 2003, millions have joined the men's health movement, raising more than $650 million and funding over 1,000 programs through impact investments, focusing on prostate cancer, testicular cancer, poor mental health and physical inactivity.