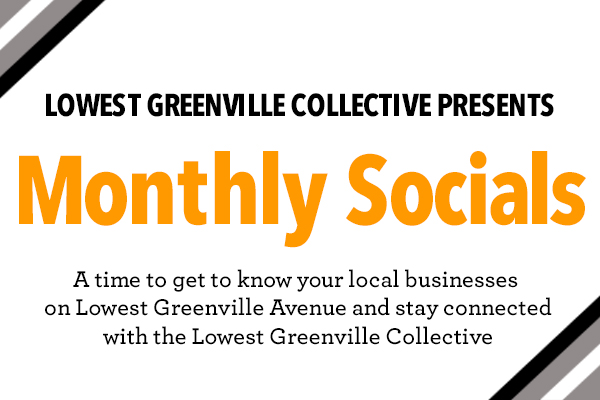 We're so excited for this new series of events we have planned for the year! The Monthly Social events are a designated time set aside each month to showcase a different business and to update everyone on what the Collective has been working on. Each month we'll be at a different location with specials specific to the business. It's a great time to meet the business owners of your local favorite spots or to check out a place you've been meaning to visit.
Each month will be a completely different experience so be sure to check out the full year of events! We'd love for you to get to know us and our businesses better, but more importantly we'd love to get to know you! So please come on by and check out the calendar and our Facebook page for up-to-date details for each event!
See you at the Social!